Jocelyn Liao
With the Milwaukee Dragon Boat Festival being one of the most anticipated YLA events, it is "back and as fantastic as ever this year" says Adrienne Lee. Since COVID had hit in 2020, the Dragon Boat Festival was finally celebrated on August 13th; at the same time, the festival was greatly involved and led by a new generation of YLA members.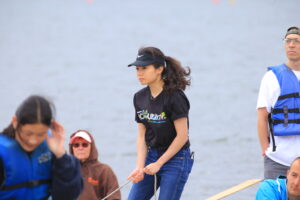 The Milwaukee Dragon Boat Festival is hosted annually in efforts to honor the death of Qu Yuan while taking time to celebrate many Chinese traditions such as dragon boat racing, eating Zongzi, and learning about Chinese culture. "Between the smell of lamb skewers, the sound of laughter across the grounds, and the overall business of the atmosphere, it was entertaining to explore […] and be familiarized with the variety of activities each festival offered" says Adrienne.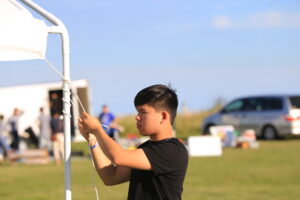 Since the Dragon Boat Festival was last hosted by the MCCC, there has been a new generation of leaders working hard in order to ensure the best outcome for this event. This year's president of YLA, Max Hong, states that this event was "a great way to get organizations from Milwaukee and the surrounding area to get to know the regional Chinese community" with not only hosting an exhilarating dragon boat race but also displaying different types of booths to showcase the diversity of Chinese culture.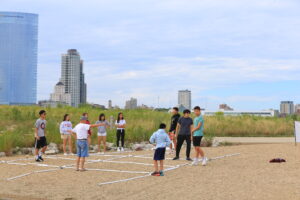 Becky Ho, a graduating senior, says that the Dragon Boat Festival has been an "integral part of [her] summers the past few years." With COVID delaying this event for quite some time, many members of the Chinese community took this event as an opportunity to reconnect with old friends one last time before heading off to college — while also getting one last chance to taste the delicious lamb skewers, of course!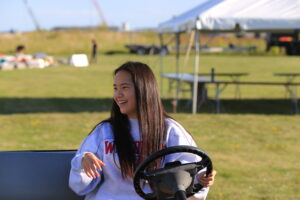 In terms of the race itself, Adrienne Lee, the team captain and director of the YLA Dragon Boat Festival, states that the festival was "a great bonding experience for YLA members and served as a great kickoff for our 2022-23 YLA season" as the group spent time playing volleyball, listening to inspirational music, and visiting various booths throughout the festival grounds. Being one of the youngest teams to compete, the group consisted of 21 members of ages ranging from as young as 14 to 18 years old. The YLA boating team was able to place third during the Pearl Division championship! More importantly, Adrienne believes that "seeing [the] team bond was one of the rewarding parts of the race!"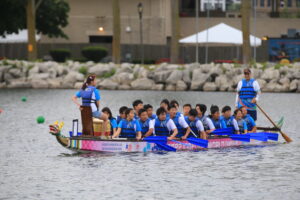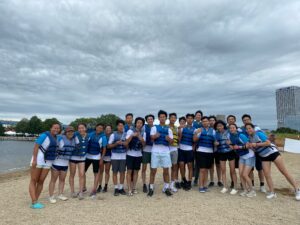 Although there were some setbacks with the setup and tear-down of the event, Max and Adrienne's efforts did not go unnoticed! The Dragon Boat Festival was a great success, hosting around 40 boating teams from all over the Milwaukee region to race while creating an opportunity for the Chinese community to gather together after two long years!
摄影:高鹏
编辑:《密城时报》青少年版编辑部